CanSurvive T-shirts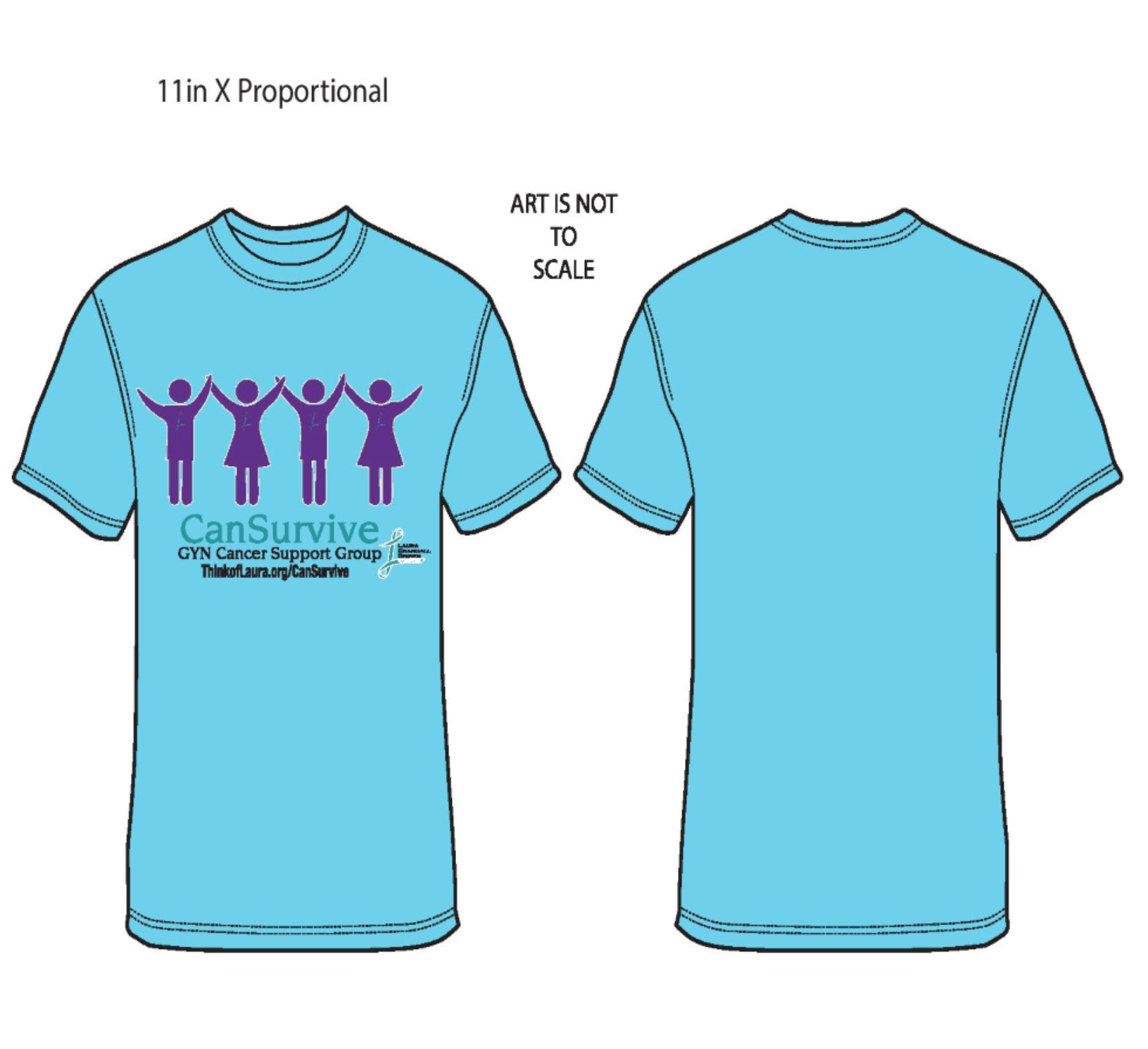 If you would like to order a CanSurvive t-shirt, you may do so online, email, or mail-in form. The foundation will be taking orders until May 20, 2018. The shirts will arrive in early June. In the ordering process, you will have the option to pick up the t-shirts from the foundation office, a CanSurvive meeting, or have it mailed to you (shipping will have a small additional charge).
To order online:
https://thinkoflaura.z2systems.com/np/clients/thinkoflaura/catalog.jsp
To order by mail:
Download attached form from the top right-hand corner above
Send the order form to the Laura Crandall Brown Foundation by email or mail:
Laura Crandall Brown Foundation
P.O. Box 26791
Birmingham, AL 35260
If you have any questions regarding your order, contact Lindsay Giadrosich at lindsayg@thinkoflaura.org.
ALL ONLINE ORDERS OR FORMS MUST BE AT THE FOUNDATION OFFICE BY MAY 20, 2018.