Awareness Polo Shirts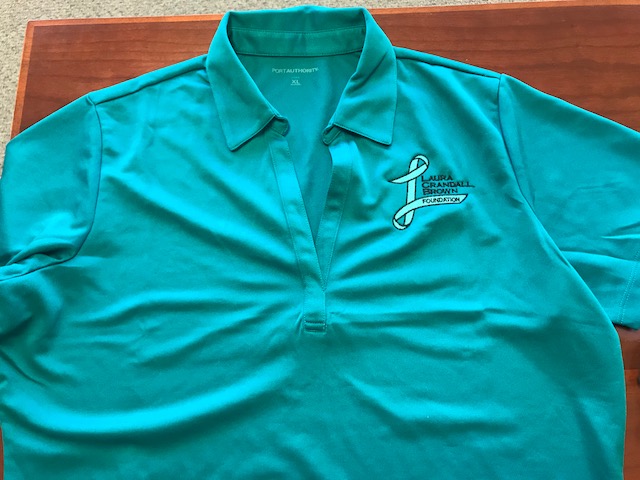 If you would like to order a Laura Crandall Brown Foundation polo, you may do so online, email, or mail-in form. The foundation will be taking orders until June 11, 2018. The shirts will arrive in late June. In the ordering process, you will have the option to pick up the polo shirt from the foundation office or have it mailed to you (shipping will have a small additional charge).
To order online:
In the drop-down on the right select Awareness Polo.
To order by mail:
Download attached form in upper right-hand corner.
Send the order form to the Laura Crandall Brown Foundation by email or mail:
Laura Crandall Brown Foundation
P.O. Box 26791
Birmingham, AL 35260
If you have any questions regarding your order, contact Lindsay Giadrosich at lindsayg@thinkoflaura.org.
ALL ONLINE ORDERS OR FORMS MUST BE AT THE FOUNDATION OFFICE BY June 11, 2018.